Skip to Content
Steps to Take After an Uber or Lyft Accident in Virginia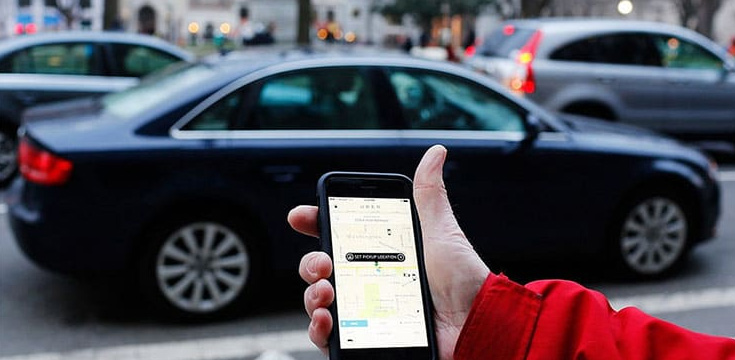 Getting injured by an Uber or Lyft driver or while riding in a personal rideshare vehicle is a serious matter. There's a good chance you didn't expect to end up in the hospital or to suffer injuries due to a driver's negligence. There's also the potential that another vehicle was at fault by causing the crash with the Uber vehicle. If you were recently in a similar situation, you might want to follow these steps immediately after your auto accident:
Seek medical assistance. Tell the ER doctor exactly where you're experiencing pain, so they can apply medical treatment.
Report your claim to your own insurance company. However, you don't have to give a recorded statement. You should wait for your attorney to advise you on this matter as it's an extremely crucial step.
Contact a personal injury lawyer. Let a trained professional determine if the Uber or Lyft driver (or, another at-fault driver, if applicable) had the appropriate insurance policies in place to cover your claim.
Choose Our Manassas VA Accident Lawyers
When you get hurt while riding in a rideshare vehicle or in a crash with another vehicle driven by an Uber or Lyft driver, we understand that you want to pursue justice. You'd like to get fair compensation for your lost wages and medical expenses. In order to efficiently initiate this process, you need an experienced attorney to determine who is truly at fault in the accident. Seeking monetary relief in situations like this is the top priority for our team, so we will ensure we push for justice on your behalf.
Typical Damages in Uber Accidents
While riding in an Uber or Lyft or being hit by a rideshare driver, you could potentially face numerous medical complications expenses after the initial accident. We help Virginia residents and visitors who were hurt in a traffic accident to recover many types of damages. Please see a list of damages below:
Lost wages
Prescription costs
Physical therapy
Transportation to various doctors/specialists
Pain and suffering
Legal expenses
Determining Liability in Crashes with Uber Vehicles
Every auto accident is a unique case so it's important to determine liability as soon as possible. An experienced attorney who is licensed to practice law in the state of Virginia must review the facts in your rideshare accident case. It will take extensive research and professionals to determine the at-fault party in your auto accident case. We like to sit down with prospective clients personally and discuss the case. We may ask to see the accident report, and use other methods to evaluate your potential claim. When the crash involves three or more vehicles, making a claim can become even more difficult. We welcome you to contact us and describe your accident. If we think we can help, we will gladly schedule a free consultation.
Contact Our Virginia Rideshare Lawyers
At Childers & Associates, we help our accident victims by implementing a contingency fee agreement, so our client's fees are collected from any amount recovered through our services. To schedule a FREE consultation, please call (703) 330-6300 or contact us by email. Our team of experienced lawyers are here to help you manage the agony of this exhausting mishap, and ensure recovery that is immediate and fair.