Skip to Content
7 Safety Tips For Driving in Heavy Rain Storms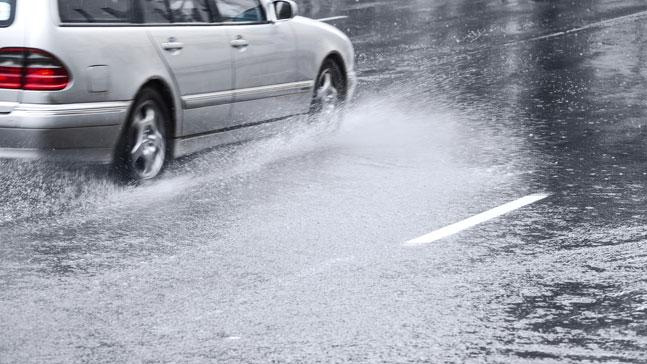 It is critical to discuss top safety tips for driving in heavy rainstorms. According to numerous scientists, the Atlantic Hurricane season is the least active in the month of May and the month of September is the most active month for heavy rainstorms and hurricanes.
Meteorologists are constantly calling for higher levels of activity with storms systems during this time period, residents in Virginia, DC, and Maryland should always prepare for frequent rain and heavy winds.
You and your family should always try to stay off the roads and remain in a safe location during heavy rain as the probability of getting into an accident increases. The Federal Highway Administration's Road Weather Management Program reports that rain is accountable for roughly 10 percent of all auto accidents, 10 percent of crash injuries, and an unfortunate 8 percent of crash fatalities around the US.
Here Are 7 Safety Tips to Help You in Heavy Rain:
Most importantly, you should immediately start driving slow. It's important to drive at a speed you feel most comfortable with based on the severity of the rain. By immediately decreasing your speed, you will have more time to quickly react if another car loses control or you encounter an object on the road, such as a downed tree or power line.
Driving at a slow speed is the only way to avoid a dangerous situation, known as hydroplaning. It is important to avoid hydroplaning, which is when your vehicle's tires have almost zero contact with the ground. The resulting separation of the road and tires, cause the driver to lose control of the vehicle and potentially end up in a crash. The best thing to do is to is stay extremely clam, take your foot off the gas pedal and gently steer straight in the direction you're looking to drive.
Immediately turn your headlights on so drivers around you can easily spot your car. It's very important to avoid using your high beams as you could easily create a situation that temporarily blinds oncoming drivers. If you live in Virginia, DC, or Maryland, the use of headlights during rain, even in broad daylight, is required by law. The State of Virginia, DC Police, and the State of Maryland all require it or you may be given a citation.
Pay attention to police and emergency personnel. If police officers are directing you to a different route, then most likely it's due to road flooding or road debris. For that reason, you should always follow road closure signs during heavy rain and avoid flooded streets.
Make sure you leave extra stopping distance between your vehicle and the vehicle ahead of you as last minute braking can cause a serious accident. Keep additional distance from trucks or buses – the mist from their tires can make it extremely hard to see as the mist will cover your windshield.
If you're driving and come across a large puddle, do not drive straight through it or you may cause extensive damage to your vehicle. It's best to turn around and find an alternate route. You might hit a deep pothole or splash water into the vehicle's electrical system.
If the weather conditions are making you nervous due to poor visibility, it's important to find a safe spot to pull over and wait for the storm to pass. Next, you'll need to immediately turn on your hazard lights so vehicles in your surrounding area are fully aware. By taking the above precautions and remaining calm, you will always have an advantage and be well prepared for future storms.
Sadly, even if you follow our tips listed above, you can still end up in an auto accident with a careless driver. If you were hurt in an accident that was not your fault, contact our firm today.
Even if you're an experienced driver who knows how to adapt when the weather shifts to a heavy rainstorm, you cannot rely on motorists around you to do the same. If you've sustained injuries in a recent crash with a driver who was driving recklessly in severe rainstorms, you may be entitled to compensation for medical expenses, lost income, and additional damages.
Attorney Kevin Childers will thoroughly evaluate your case to determine if you have grounds for a claim. Call (703) 330-6300 to schedule a free consultation with a top-rated lawyer from Childers & Associates.