Skip to Content
A Look at Virginia's Most Dangerous Roads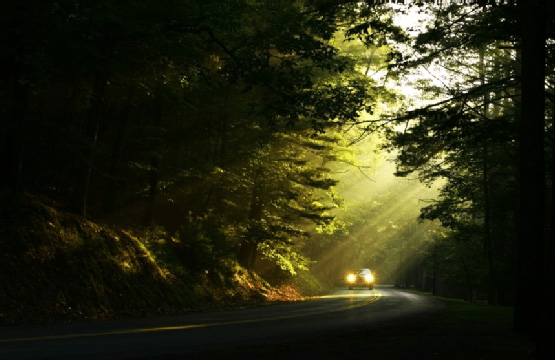 Whether you live in Woodbridge, Dale City, or Prince William, you know that some Virginia roadways are simply more dangerous for motorists. Sadly, even the most cautious drivers are sometimes injured in auto accidents caused by another's negligence. Minimize your risk for being involved in an accident by reviewing this guide to Virginia's most dangerous roads.
Weyers Cave
In 2011, auto accident deaths on VA state roads rose after two years of record-setting lows. In Augusta County, the intersection of Routes 256 and 276 in Weyers Cave was ranked as the most dangerous spot for drivers. To respond to this public safety crisis, the Virginia Department of Transportation added left turn lanes to this busy intersection. Fortunately, the number of reported auto accidents quickly dropped from 14 crashes to just five.
Stuarts Draft
One dangerous stretch of Highway 340 near Stuarts Draft has caused more than its share of accidents and fatalities. In just three years, a single three-tenths of one-mile road witnessed a whopping 28 crashes. Sadly, that same time frame also witnessed two fatalities. The Regional Operations Manager for VDOT advised that safety measures designed to improve the roadway are currently being evaluated.
Verona
Virginia engineers are also busy at work on safety improvements for another one of the state's most dangerous intersections. Where Route 612 and Route 792 meet in Verona, VDOT has implemented some short-term fixes that will extend into long-term solutions to keep auto accidents at bay.
Charlottesville
After sustaining five fatal auto accidents in only five years, the long portion of Highway 250 that stretches from Afton Mountain to Charlottesville is finally getting some much-needed attention. To prevent future injury to motorists, authorities have added a roundabout at a busy intersection.
The experienced team of attorneys at the Auto Accident Law Firm of Kevin Paul Childers know that even careful drivers can be hurt in auto accidents. Our lawyers can help you get the financial compensation you need to begin your road to recovery. Call us today at (703) 636-2182 to learn what you can expect from the auto accident claims process.